The Best Backpacking Waders for You
Every year as the first warm weather of late March or early April hits the Rocky Mountains, I find myself looking more and more to the high country. As the snow melts and the rivers grow, my plans for chasing trout in mountain meadows and in small cirque lakes start to take shape. I call friends and make tentative plans to finally backpack into that remote basin where I've heard big trout await anyone willing to hike those long, lonely miles.
These backpacking trips are what fuel my daydreams throughout the harsh winters and spring runoff. As much as I look forward to the pale-morning duns and caddis hatches on my local tailwaters, it's these backpacking trips that really get me excited.
The logistics of these trips change from year to year. Last fall I hauled my entire chest pack of flies, tippet, floatant, and other tackle 12 miles to a lake full of golden trout. On another trip, I packed only what I could carry in my hands. On yet another I carried waders and boots 20 miles into the backcountry.
If you're planning a backpacking fishing trip this year to somewhere that demands waders – a trek to the headwaters of your favorite river, for example – then you're probably trying to decide just how badly you need them. After all, waders aren't always light, and they take valuable space in your pack.
Some waders, though, are made with this sort of fishing in mind. They pack down small, weigh little, and are built with backcountry excursions in mind. As with any fly fishing gear, though, half the battle of finding something that works for you is sifting through all the options.
Normally, I like to give you a list of must-have features before recommending gear. In this case, though, I think it's pretty self-explanatory. A good pair of backpacking waders should be:
Light
Breathable
Packs down small
If you end up with waders that don't do any of those three things, then you should keep looking. I actually think you can make more compromises in price and material when you're buying waders for use on tailwaters and spring creeks as opposed to ones you'll be busting through brush with.
The following list features waders I've either used myself on at least one backpacking trip, or they're waders recommended to me by folks who do more backpacking than me. As always, these options aren't ranked in any special order.
Weighs approximately 35 ounces
Durable fabric
Packs down small
The Orvis Ultralight Convertible waders are among my favorites. They're ridiculously light, and convert easily from chest to hip waders, making those hot high-country days a bit more bearable. What I enjoy most, however, is that these waders don't seem to be less durable than you'd expect at their $398 price point. Aside from a run-in with a barbed-wire fence, my pair of Ultralight Convertible waders have gone everywhere from Idaho's backcountry to Alaska's interior without a leak. They pack down small to fit in any pack, and their functionality makes them ideal for use all year long.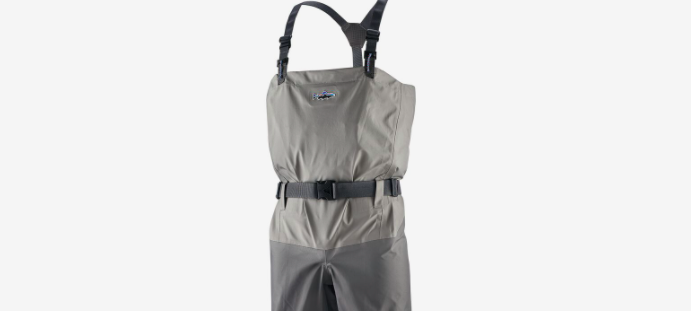 Comes with stuff sack that measures 8″ x 13″
Weighs only 36 ounces
Single-seam construction
A cult favorite among backpacking enthusiasts is the Patagonia Swiftcurrent Packable waders. This wader is neck-and-neck with Orvis for weight, but Patagonia offers a stuff sack that measures just 8″ x 13″. That's a tiny footprint for such a valuable piece of gear. In addition to its light weight and backpacking-friendly size, the Swiftcurrent Packable waders are built utilizing single-seam construction (when one piece of fabric is folded on both ends to create seams, opposed to other seam styles that incorporate multiple fabrics), which is largely seen as the most durable way to build waders.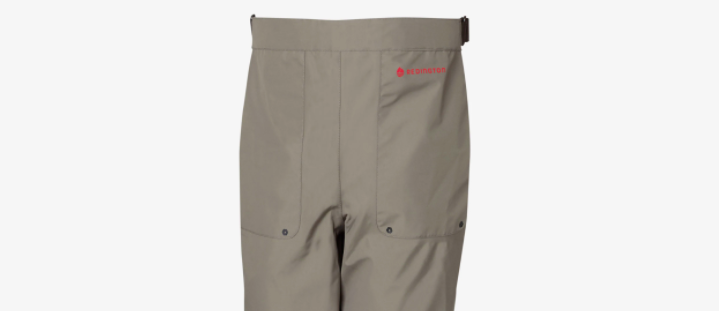 Jean-style pockets
Wallet-friendly price
Small size
When you need waders for the backcountry, wading pants are an obvious first choice since they're so much less material than full chest waders. Less material means less weight, and less room taken up in your pack. The Redington Escape Wading Pants fit the bill at a budget-friendly price, while still offering good performance. The jean-style side pockets make these waders functionally proficient for any angler, and they utilize similar construction to Redington's higher-end products.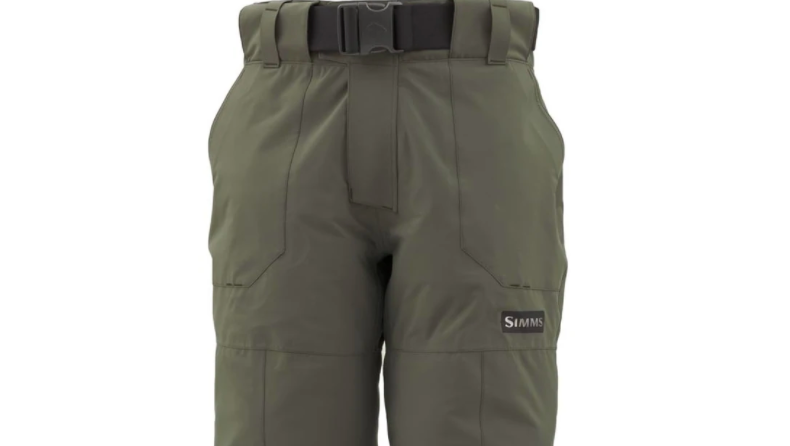 Simms quality and warranty
Great build construction
Good price
Simms are often touted as the waders to beat in the fly fishing world, and for good reason. They've earned a reputation for fantastic, bombproof products, even if they are on the more expensive end. Their Freestone Wading Pants are a great bargain between Simms performance and a wallet-friendly price. Instead of Gore-Tex, Simms built these wading pants with 4-layer Toray QuadraLam fabric. And while the materials are imported, these waders are assembled here in the US. If you're looking for something that puts quality at the forefront, and you want the reassurance of an industry-leading warranty, then this pair of Simms should be on your radar.
Budget friendly
Light
Durable
Frogg Toggs has made a name for itself as a great outerwear company over the years, most notably with their rain jackets. They've recently branched out to breathable waders, and their Hellbender Pro SF waders are a fantastic option for anyone who needs something for backpacking trips. Featuring a 4-layer nylon upper with reinforced knees and oversized handwarmer pockets, the Hellbender Pro SF waders are perfect for the backcountry and your local tailwater. They retail for $199 and come with a one-year warranty.
Again, these options aren't ranked in any particular order. I've had personal experience with many of these waders, and I know folks who vouch for the other ones. And while it may be tempting to just wet-wade some of your backcountry haunts, I'll speak from experience and tell you that waders are a must for certain waters.
A few years ago I was in Utah's Uinta Mountains, chasing down a lead on big brook trout. The Uintas aren't known for growing big fish – anything 15 inches or bigger is a surprise up in those mountains – but I'd heard of a lake that supposedly wintered fish over well.
After nine miles of rough hiking, me and a few buddies arrived at the lake. Thick trees and bushes went right up to the water on all but a tiny section of shoreline, making casting a fly rod almost impossible. The folks who did best on that trip were the two guys who brought spinning rods. They fished woolly buggers behind bubbles full of water and caught more big brook trout than I'd ever imagined were in the Uintas. A few of the fish were longer than 20 inches.
Anyways, waders would've made fishing that lake much easier. The water was ice-cold, and we were there in September. The days didn't warm up quite enough to make wet wading a viable option.
If any of the wader options above just aren't the right fit for you, then you should look at these:
I highly encourage you to visit a local fly shop to try on waders before buying them. I actually found out about Aquaz waders (a personal favorite brand) because I visited the Quiet Fly Fisher Shop in Loa, Utah. I'd never heard of the brand until then, but I've used a pair of their waders for years now without any issues. You'll be surprised at the options you find in your nearest fly shop.
---