Jerry Siem Discusses the Sage CIRCA Fly Rod
Every year, one or two fly fishing implements capture the lion's share of the media spotlight—items that create sustained consumer and industry buzz. Abel's nippers were a stellar example of this in 2011.
2012 saw a handful of fly fishing products take center stage, but none generated the anticipatory buzz that the CIRCA fly rod did. Drop in on any on-line chat/thread and you can enjoy what seems to be unlimited chatter on this one rather unique product—which has already garnered some awards.
For those new to the product, the CIRCA is a Sage rod that is currently available in a 2- through 5-weight. Jerry Siem was tasked with developing the fly rod from its inception to final packaging. I recently asked Jerry a few questions about the rod and its origins.
RM: Why did you decide to release the CIRCA product last year?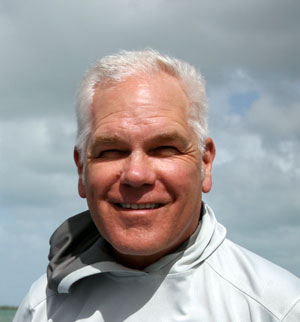 JS: It was time, from a technology perspective. For several years, anglers have been asking when are we going to introduce a softer or slower-action rod. Our thought was, if we are going to do it, let's make it dramatic. With the introduction of Konnetic technology the time was right to develop the CIRCA. It allowed us to deliver a rod with a softer more relaxed feel and casting action. Although it has a deflection similar to that of a glass rod, it also has a very crisp recovery. Konnetic technology also allowed us to build the rod with many of the benefits of the ONE rod (smaller diameter, lightweight blank with tremendous line feel and high accuracy). It's our go-to rod for matching the hatch.
RM: Briefly explain Konnetic technology. Also, there's been a touch of confusion on the following point: is Konnetic technology the same as, or a subset of, Generation 5 technology?
JS:  We learn from every generation of rod building technology that we develop. With each generation, we learn more about materials, construction methods and manufacturing processes. Even when we aren't building new rods, we are constantly exploring, researching and testing. In the world of fly rods, technology is often equated to just the material makeup of a blank. Our technologies are a combination of materials, methods and processes. Generation 5 (G5) still uses exclusive materials and unique construction methods and was a breakthrough upon its debut. I would submit that it is still more advanced than many other technologies currently being used in industry.
Konnetic technology (KT) is a whole new recipe or cohesive system that is unique and separate from G5. In other words, you couldn't take the same materials, ratios, alignment processes and use the new construction methods of KT and have it work the same. The components of the two technologies are not interchangeable. It's a new breed of technology, and a giant leap forward on several fronts.  It's a whole new composite made from a very specific and optimal ratio of exclusive high modulus carbon fiber and our proprietary resin system. We are using more carbon fiber in a smaller package. This, combined with an Advanced Modulus Positioning System allowed us to specifically place and align carbon fibers even more precisely and accurately for a more fluid energy transfer throughout the blank. The last piece of the Konnetic equation (which is not an element of G5), are some proprietary construction methods that result in a noticeably smaller diameter blank that has a greater density. This is one of the keys to minimizing the torsional movement of the blank. In short, KT works as a whole new system and an entirely different system than G5.
RM: Technology sometimes comes at a price. Were there any sacrifices or concessions that you had to make on the CIRCA because of the technologies used to design and produce it?
JS: Not at all. The foundation is the same as the ONE rod, but the design, taper and modulus positioning is a unique recipe for the CIRCA. We didn't cut any corners in developing this rod, and its unique action, feel and performance is proof of this.
RM: You had a very specific fly rod in mind when you decided to create the CIRCA.  What were the most challenging aspects of taking that idea and making it a reality? Design challenges? Materials sourcing/selection? Prototyping? Manufacturing?
JS: There were no difficulties in designing or producing the little collection of CIRCA fly rods whatsoever. In the early 70s, when I began guiding on the Henry's Fork for Outfitter Will Godfrey,  the first fine fly rods I was exposed to were the wonderful fiberglass rods of that era.  Fiberglass as a material was being pushed into some wonderful lightweight and fluid designs and I am very grateful the population of anglers I was fishing with were outfitted with the various Winston's and Russ Peak rods as well as Jimmy Green's Fenwicks and Harry Wilson's first Scott rods.   The only reason I refused Harry's offer to join him was I was a country kid from Southern Minnesota, and San Francisco terrified me!  There were a lot more great glass and cane rods being used that I handled gingerly for a minute or two.  You have to understand that this was taking place a year or two after Swisher/Richards Selective Trout hit the bookshelves.  Will was buying flies and stocking his bins with flies tied by René Harrop and Mike Lawson themselves. This was an era unto itself in fly fishing history in the West.  Fast forward to today: while my casting style may outwardly appear to function with a more efficient movement consistent with the powerful fly rods we currently develop, fishing and casting softer fly rods, using a single fly, no bead heads, no indicators, etc., encoded a reverence and appreciation as well as an understanding as to what this was all supposed to feel like.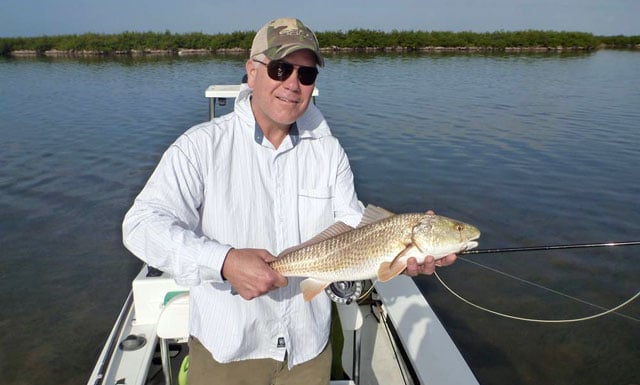 It is wonderful to see the tradition of fiberglass being carried forward.  Personally, I find graphite a material that is astonishing to craft a fly rod with and excels in strength-to-weight ratio and versatility.  The design of the CIRCA collection could have taken on several forms in terms of taper design, but I chose to exaggerate the diameter to create a level of product differentiation not only in comparing a fiberglass side by side, but also compared to many graphite rods, and which would highlight Sage's Konnetic Technology versatility. Without KT, I am certain I could craft a nice slow fly rod, but I would not be able to draw down the profile such that we did with the CIRCA.   A fly rod taper utilizes diameter and wall thickness as well as modulus of material, belying what the appearance of the OD of the rod might suggest. The CIRCA collection was a labor of love at every step along its path of development.
RM: Why the snub-nose, half-wells handle?
JS: The choice of rod handle allows for ease of handling and reduces hand fatigue.   Arguably, those fly anglers using an extended index finger grip on their rod might prefer a cigar style, or at least until they try this grip design.  Overall feedback has been overwhelmingly in favor of the snub-nosed half-wells.   It really does allow you to hold the rod with a more relaxed hand and forearm.
RM: Who is buying the CIRCA?
JS:  It's not so much about a demographic profile as it is angler preference, style and fishing situation. Fly fishing and the tools we use have become faster over the years. There are many of us out there who want a specific tool for the specific fishing situation. The CIRCA rod is meant to take you back to the essence of dry fly fishing for trout. Slowing down, reading the water, matching the hatch and taking in the whole experience. That said, the angler who buys this rod is likely a fan of traditional casting actions like that of bamboo or glass. However, because the CIRCA rod is fast to recover and is highly accurate, we still call it a high performance rod. It's becoming a fast favorite for those fast and moderate anglers who have been missing this type of action—but didn't know it until they cast this rod.