Gear Review: SIMMS G4Z Pro Waders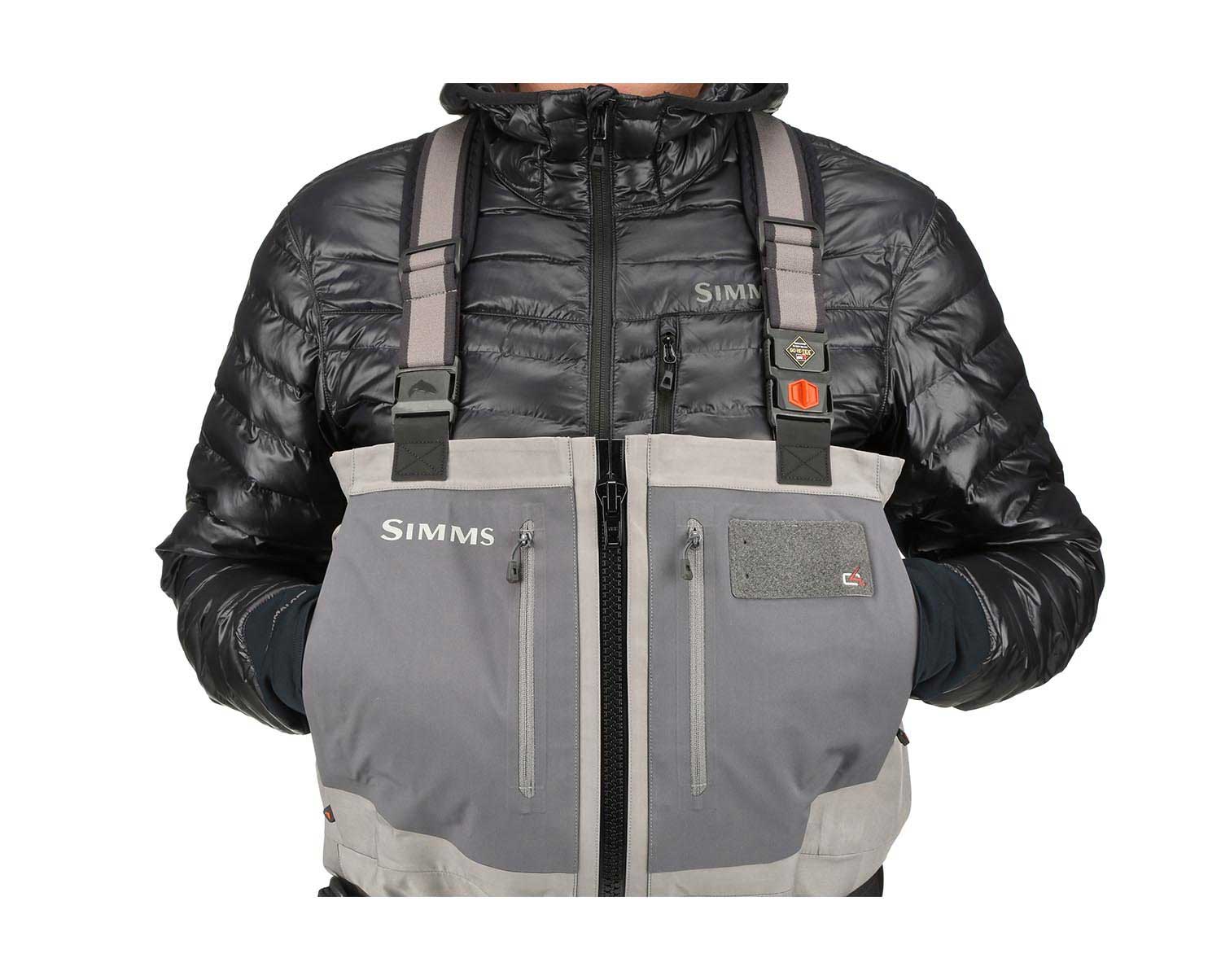 Once again, Simms has improved its G4 wader line with an exhaustive list of new features. I tested the 2020 G4Zs and came away even more impressed than previous G4 incarnations.
Let's start with the fabric, which is the main driver in this new wader. There are four layers of GoreTex PRO Shell fabric in the legs and seat for internal/external puncture resistance and durability plus a three-layer upper for increased breathability – all pretty standard fare for Simms. Compared to previous generation G4s, however, the 2020s are noticeably more supple, and therefore more comfortable. You can throw every bell and whistle into a wader package, but they'll amount to little without a satisfactory level of comfort. Comfort is king, and it's the area where superior waders, liker these, normally make their mark. If you currently wear a previous generation G4 model: the difference is noticeable – 2020 G4s feel less bulky.
Another heavily revamped component is the neoprene boot. Anatomical left and right boots are now produced with baffled, compression-molded stocking-feet and the benefits are many: increased comfort due to reduced bunching and binding to produce a sock-like fit, minimal-to-zero lace bite, all of which leads to the holy grail: improved circulation – an absolute necessity on cold fishing days. Salmon slayers, rejoice.
Suspenders can seem like a minor component until you log a long day on the water, and the current G4s are standard-bearers in this area. The adjustable spacer air-mesh suspender system with opposing buckles for waist-high conversion adds a level of on-the-fly flexibility. Beyond this, these large, padded and comfortable suspenders breath really well. One more thing: the suspenders sport a compact, hi-vis (orange) Sharkfin tab that functions as an ideally located hemostat docker.
Simms took aim at a few more areas which, combined, make the G4Zs a guide favourite:
zippered micro fleece-lined hand-warmer pockets
exterior symmetrical hi-capacity stretch pockets with integrated retractor docking stations for access to fishing essentials
YKK waterproof zipper for easy on/off and quick on-stream relief
low profile GORE-TEX belt loops for enhanced durability
super-tough gravel guards
Highly recommended.
---