Fly Fishing Jazz: On Golf and Fly Fishing
I'm going to diverge from the music analogy for this column to talk about the synergies between golf and fly fishing.
Truth is, I dedicated last weekend to watching the Ryder Cup.  Didn't fish.  Didn't watch football or baseball.  I cleared my work and social calendars so I could do nothing more than sit on by butt and watch golf all weekend.  Granted, watching golf on television is sometimes less exciting than watching paint dry, or grass grow.  But watching multi-millionaires get giddy about the team colors, national pride, and grudge-match golf gets me all fired up.  I'll take the Ryder Cup over the Olympics, or the Super Bowl, or the Final Four.
Why?  Because golf and fly fishing are essentially the same sport—one played dry, the other played wet. They both share some of the same geographic and historic origins (Scotland, centuries ago).  And they're both pursuits for the masochist, type-A personality who embraces frustration as part of the appeal.
Whether I see this…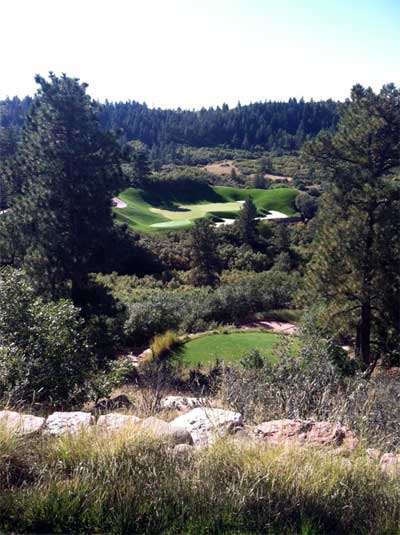 or this…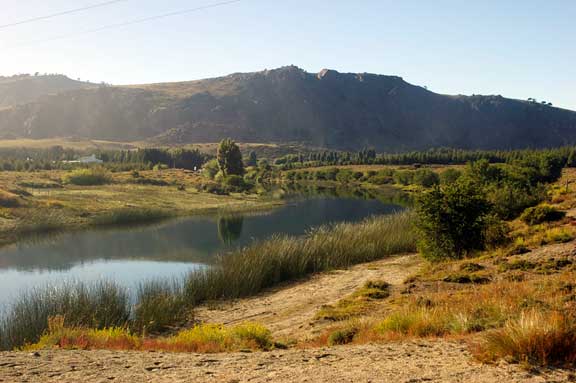 … my wheels are spinning in exactly the same way.
How am I going to approach this challenge?  What's the best tool to use?  How should I factor in the elements?
Swinging the club is but a small fraction of the total equation in golf, and so too is casting the fly in the total equation of fly fishing.  What really matters happens between the ears, before it ever gets to the arms and hands.
It's no coincidence that some of the greatest golf pros in the world also happen to be serious fly anglers:  Jack Nicklaus, Johnny Miller, Nick Faldo, Nick Price, Mark O'Meara, Davis Love III, Paul Azinger, Ben Curtis… even Tiger Woods.
If you want to be a better fly fisher, play golf.  If you want to be a better golfer, fish with flies.  It's just that simple.  Because the "course management" thinking that goes into either sport will pay dividends when playing the other.
There are indeed international fly fishing competitions that pit nations against each other.  I'm not expecting them to show up on ESPN or NBC any time soon.  And I'm not so sure that the "Euro-nymph" guidelines that govern those competitions are completely fair, nor a true test of angling prowess on a global scale.
Call me a homer, but I'd say if we had an international dry fly competition, no matter where it was held, if I were captain, you could give me a squad of eight guys from American fly shops (Montana, Michigan, Colorado, and elsewhere), and we'd kick the world's butts.  Granted, a pure casting competition might be a different story.  I'd be very wary of a team from Argentina, the Bahamas, the United Kingdom, or New Zealand.  But I think we'd win that also.
Doesn't matter.  We probably won't see competitive fly fishing covered by network television any time soon.  But that's okay.  The Ryder Cup is good enough.