Artist Tom Hanson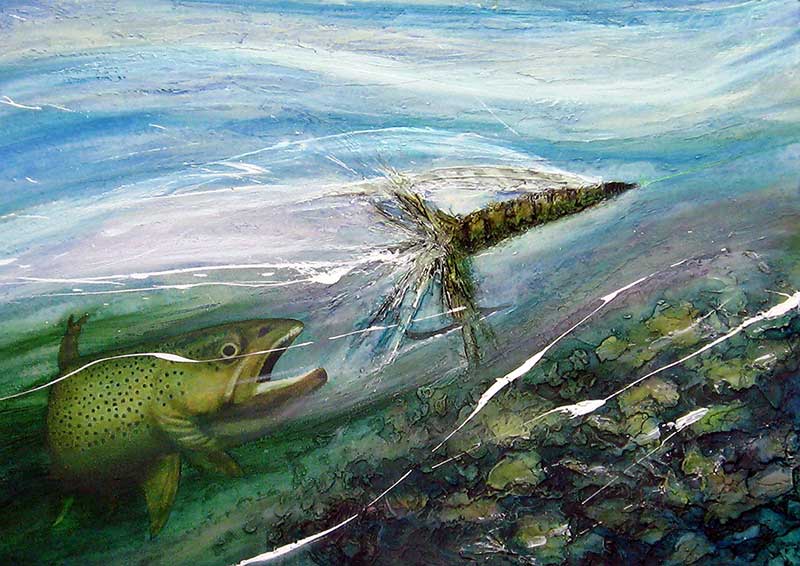 For over 35 years Tom Hanson has been creating original art works for corporations, residences, galleries and collections.  Primarily a self-taught artist, Tom is a native Montanan, raised in a family of artists who encouraged him to pursue life as an artist. Through this encouragement, hard work and tenacity, he has been able to achieve his dream of living the life of a successful artist. Tom's artistic journey started in childhood in his fathers sign shop. It was there he fell in love with the creative process and the world of paint and painting!
Tom's professional career began in the shadow of the studio of the western artist icon CM Russell in his home town of Great Falls, MT. The culture there promoted the realization that developing a career as an artist is a realistic possibility, but it's a hard and challenging endeavor. Up for the task, Tom's passion for art and desire to pursue his dream was ample motivation to go to great lengths to accomplish this goal.  With the guidance and inspiration of a number of mentors throughout his career, he has found the path to a successful career.
Tom's works feature big impasto textures and bold use of color in his figurative and abstract works. His original works are primarily acrylic on canvas, a collection of prints are available and commissioned art works are a specialty.
To see more of Tom's work and learn about the artist, visit his blog at tomhansonarts.blogspot.com or his web site.