Artist Thom Glace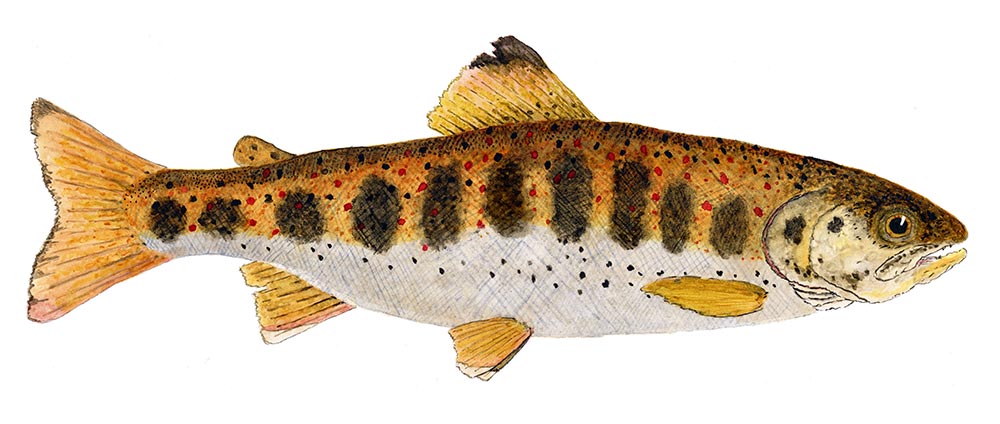 Thom Glace is a transparent watercolor artist, specializing in studies of fish and dragonfly species. He became an artist in a round-about way. A native of central Pennsylvania and graduate of UNC-Chapel Hill with a degree in journalism, Thom and his wife Mary were living a nomadic lifestyle, working in International Marketing and Sales. They lived in such varied places as St. Croix, USVI, New Hampshire, North Carolina, The Netherlands and traveling to over 60 countries. A little more than eleven years ago, Thom had a catastrophic heart attack, disabling him. After a year in bed he tried watercolors to busy himself. A decade later he is established in galleries and fly fishing outfitters in locations such as New Hampshire, North Carolina, Montana, and locations in Pennsylvania like Gettysburg, Boiling Springs (where the famous LeTort and Yellow Breeches Limestone fed creeks are full of trout). Plus other towns near Thom and Mary's home in Mechanicsburg, PA.
He has participated in art and fly fishing shows fairs and one-man expositions in locations throughout New England, Texas, New York City, Virginia, West Virginia, Maryland, North Carolina and Pennsylvania. He has been featured artist in magazines such as Montana Trout Magazine, Fly Life, Fly Dreamers, Mid-Atlantic Fly Fishing Guide, Southern Trout Magazine and Virginia Wildlife and was the 2016 Tenkara USA Magazine featured Artist. Thom was the 2014 Virginia Fly Fishing Festival artist.
While much of his work is now commissions from anglers around the USA, he enjoys donating painting regularly to Project: Healing Waters and Casting for Recovery.
On Tuesdays in good weather he is found on the limestone fed waters around Central Pennsylvania conducting research for future watercolors.
You can view his work on one of his websites: www.thomglaceart.com or www.thomglacewatercolors.com