Artist Robert S. Murray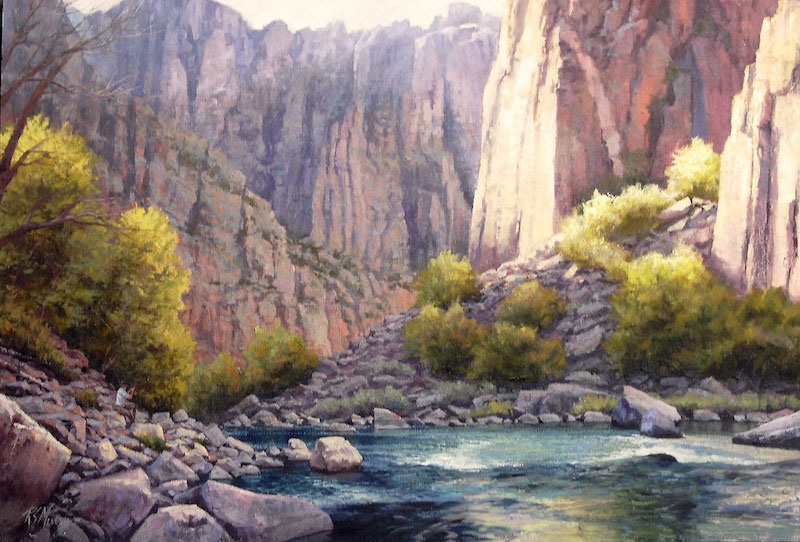 "The first 12 years of my life were spent in New Mexico where I learned about trout on the streams around Taos, Questa and Tierra Amarilla.
My family moved to the Denver area in 1963 and I was exposed to the wonders of the Colorado backcountry and the amazing sport of fly fishing. After college, I remained in Colorado. I earned my living as a graphic artist for several outfits and as an award winning illustrator for the Martin Marietta Corporation. I fished, backpacked and painted whenever I could; but there was never enough time.
In 1994, with the support of an amazing wife, I struck out on my own and have never regretted the choice.
I love being on the water and am always amazed at the beautiful environments trout live in. That is why I paint this subject. Wilderness waters hold the greatest appeal for me because of the solitude and pristine beauty one can find, so I backpack in and stay awhile. The fishing is usually worth the extra effort.
I hope you enjoy my work."