Artist Christopher Newell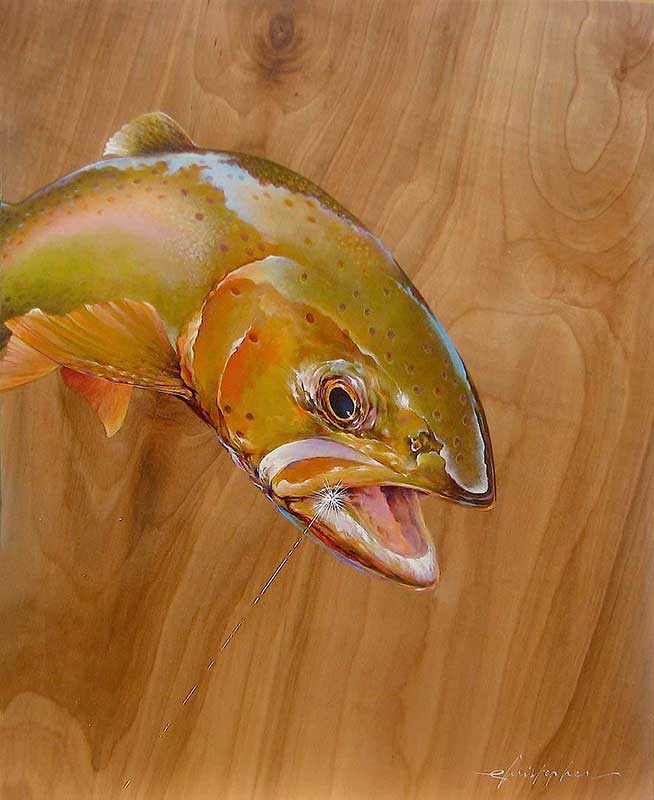 "I made a valiant attempt at growing up back in the early fifties; some would say that I should have tried harder. Westerville, Ohio was a magical place and time for me. The unspoiled forests,  fields, lakes and streams of my youth lay before me to be explored and enjoyed.  Drawing & painting were what I did because it felt good. Later in life my love of the outdoors and the woodland creatures would couple with what God has gifted me and create a passion for a lifetime.
In the years that followed I would visit 25 European counties, a little bit of Africa, 49 of the 50 United States, and what would become my spiritual lifeline, the Great Rocky Mountains.
As it is with life, I call upon references from my past in the form of drawings, photography and those all important memories of places, times and the people who made the landscape or experience special enough for me to pick up a paint brush.
As a whole, I have found that the wild animal community is much more polite than the people community. I have yet to have a mommy wolf walk up and tell me that my painting of her son doesn't look like him; you get the idea.
Often I feel that the emotional integrity of an animal dictates what medium best portrays the subject; therefore I work in oils, watercolor, pastels or any combination that best expresses an emotion I wish to convey."