Artist Bill Hartman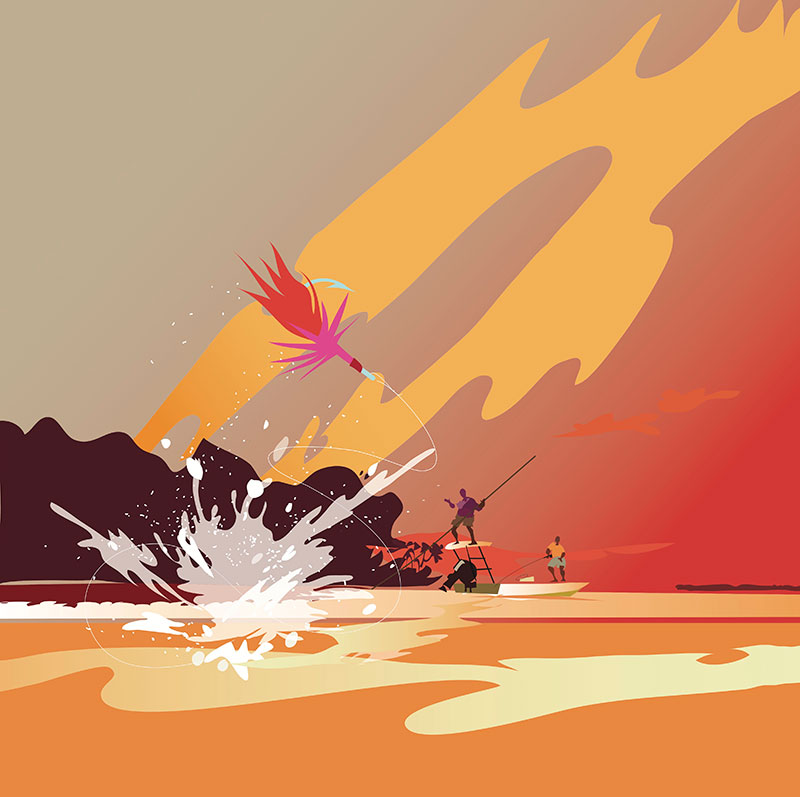 I live, fish and paint in Key West. I studied with internationally-known watercolorist Dong Kingman. I am also a member of the Society of Illustrators. My work has appeared in newspapers and national magazines, including Field and Stream.
My art is inspired by the elements of the natural world and his passion for the outdoors, especially sport fishing. These passions, which have taken me around the world, provide my subject matter and color palette.
My watercolor, acrylic and digital artwork is not always representational…my goal is to capture the intrinsic atmosphere of their location and reflect special moments in time and place and bring these to the viewer.