First Glance: High N Dry Fishing Floatants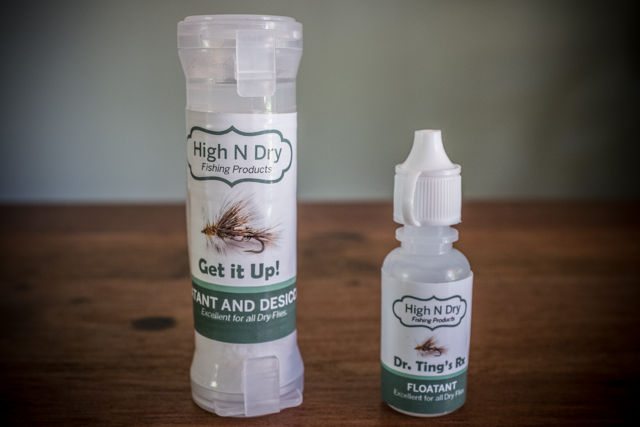 It's that time of year.  It's when manufacturers are either close to or unveiling their latest and greatest for next year (2015) to leading publications and media groups like MidCurrent.com. We get to test a lot of new new gear, gizmos, rods and reels from here until the end of the year.
Take for instance some newcomers to the floatant arena (High N Dry). Their products are not available to the public yet and we've yet to do a through test, although we will in the coming days. High N Dry is the brainchild of chemists, and as they say, their "approach has admittedly been driven by science" rather than a hobbyist's tinkering. High N Dry should shortly be unveiling two new products that, according to testing and from the facts and figures that I've seen, register the water absorption percentage on treated flies that basically crushes almost everyone in the space. The added benefit to their products is that they're not flammable, like some other products that have similar characteristics, and are environmentally friendly. After some comprehensive testing in the coming weeks we'll do a full report on the products, how we like them and if indeed it looks like High N Dry could be a game changer in the floatant biz.
---
Next Story→
Sage Offers Saltwater Anglers Precision and Power with SALT