Virginia Fly Fishing Festival to Host "Women in Fly-Fishing Forum"
The Virginia Fly Fishing Festival announced recently that they will host the first "Women in Fly-Fishing Forum."  "This forum is an attempt to reach out to women specifically and to make them feel welcome to the sport of fly fishing which they may not know much about," says festival co-chair Dana Quillen.  Wanda Taylor, a Temple Fork Outfitters pro-staffer, has been chosen to lead the panel.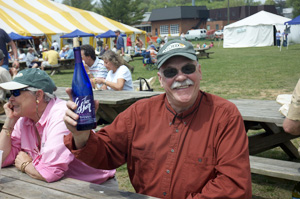 In its 12th year the Virginia Fly Fishing Festival is recognized as largest outdoor fly fishing event in the country with paid and volunteer attendance this year expecting to top 2,000. The event is unique in that while it teaches nearly every aspect of fly fishing, it combines it with free tastings from multiple local wineries. The festival is held in a series of large tents on the banks of the South River in Waynesboro, Virginia, where attendees can immediately practice their new found skills. Half of all proceeds after expenses are retained for promotional purposes the following year, the remainder is used for conservation work on the South River, Virginia's first urban trout fishery.
---
Next Story→
Dave Ames to Speak at Alaska Project Healing Waters Event