Happy Holidays: The Short Days Are Over (Again)
Every year we find ourselves marking the winter solstice and the end of the shortening of days.  That might be because years of guiding trained us to love fishing in light.  And every fourth week of December there's the promise of more of it around the corner.
Becoming a fly fisher almost always means being bound to the cycles of nature, one way or another.  In the northern hemisphere, it's the promise of longer days. In New Zealand and Patagonia right now, it is the mellowing of summer.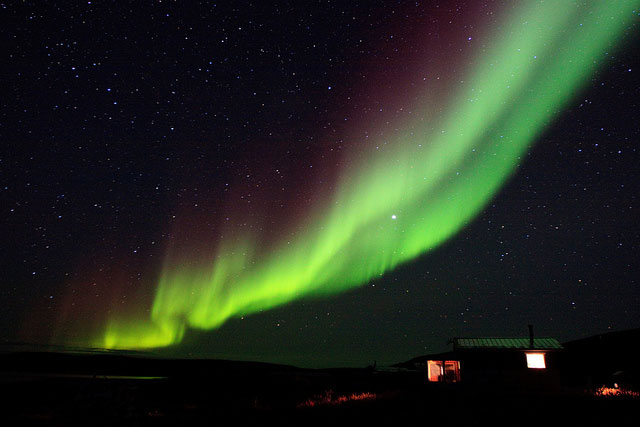 "Northern Lights Over the Cabins," photo by Frank Wood
Either way, it's an about-face of the sun. The shift to the south is over and migrations reverse. Along the ridges of Central and North America, birds begin their 12-mile-a-day progress north. Tarpon note the subtle lengthening of days and start sniffing out the possibilities in distant inshore basins, having lost their fear of sudden freezes. In streambeds and river bottoms around the world, insects start listening to a different set of clues. Errant steelhead think twice about home.
If we lived every day out-of-doors, we'd be equally driven by phototaxis.  But we'll settle for remembering the solstice and the promise it contains.
Here's to longer days, and Happy Holidays from the staff at MidCurrent.
---